Pay Equity Analysis That Meets Federal Standards
Your HR and compensation teams can quickly become overwhelmed if the right expert data analysis support and software aren't available in a moment of need. When it comes to pay equity studies, this need can become especially acute if you are selected for an OFCCP audit or when an employee files a complaint with the EEOC. The accuracy of their response is important for your organization—and it's better to have data in place before it is needed.
Take a proactive approach to pay equity with Affirmity.
Get a PayStat® Demo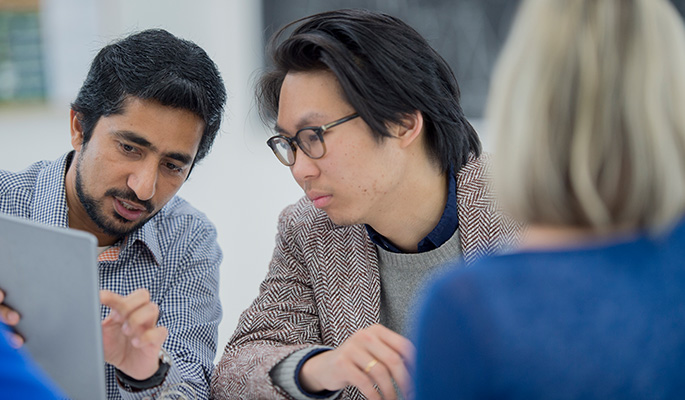 Mitigate Risk With Proactive Analysis
Designed specifically for pay equity analysis, our PayStat® software analyzes employee compensation data using statistical methods and tests that align with OFCCP regulations. It can also align with the requirements of any company's wider pay equity plans. With PayStat, you can respond quickly to audits and requests for compensation-related information, including current and past pay decisions.
Reduce uncertainty and mitigate legal liabilities by:
Comparing pay for protected classes with pay for non-protected classes
Analyzing pay across the organization for EEOC investigations, and per establishment for OFCCP audits
Calculating salary adjustments to remedy pay inequities
Insights That Drive Corrective Action
PayStat will provide the insights you need to resolve any pay inequities while helping you understand root causes. Taking the necessary corrective action will allow you to demonstrate pay fairness and enhance your reputation with employees, clients, and investors.
Access to Experts
Preparing for and executing a pay equity study can be challenging, and the statistical results you receive can be difficult to interpret accurately. PayStat not only provides you with access to advanced software to conduct your study, but you'll also have the ability to engage with PhD-level experts in the pay equity field. They will help you:
Precisely define the objectives and outcomes you are trying to achieve
Define the appropriate pay analyses you can conduct to achieve your objective
Interpret study results and develop an action plan to resolve any pay inequities
Comprehensive Analysis

Review all compensation types, including salary, hourly or overtime pay, commissions, bonuses, and merit increases

Targeted Visibility

Analyze pay across the organization, by department, or by demographic group

Smart Allocation of Pay Adjustment Funds

Calculate pay adjustments to remedy pay disparities, if warranted by the analysis.

Robust Statistical Methods

Measure differences in pay using regression, t-tests, rank sum, and pay gap analysis. Perform OFCCP style analysis and standard statistical tests.